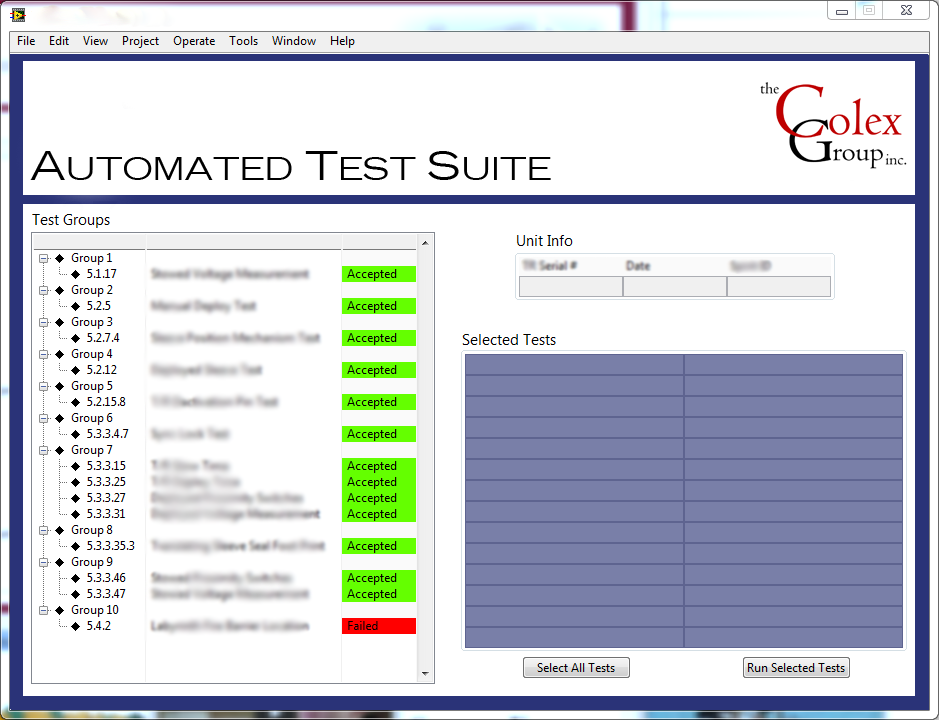 One of the primary focuses of The Colex Group is providing customized automated test systems for a wide range of applications. Automated test systems improve reliability, perform more quickly, and are more accurate than manual testing. Additionally, as data is collected over time it can be used to identify trends in production and areas where improvements can be made to the product to improve final quality. An automated test system can bring your production line up to date with the latest technology and standards.
From data logging to turnkey acceptance test procedures (ATPs) we produce custom software and hardware solutions that ensure your product is thoroughly tested and documented. Our test engineers are adept at analyzing your specific needs and existing infrastructure and designing a system to compliment them while applying the latest technology to your needs. We utilize both custom and off the shelf hardware and software as needed to tailor a solution to the requirements at hand. Often we apply our own set of independently developed software tools that have been tried and tested in industry to a new system while still retaining the ability to custom tailor it to fit the task.
Contact us to see if we can help you with your automation needs.