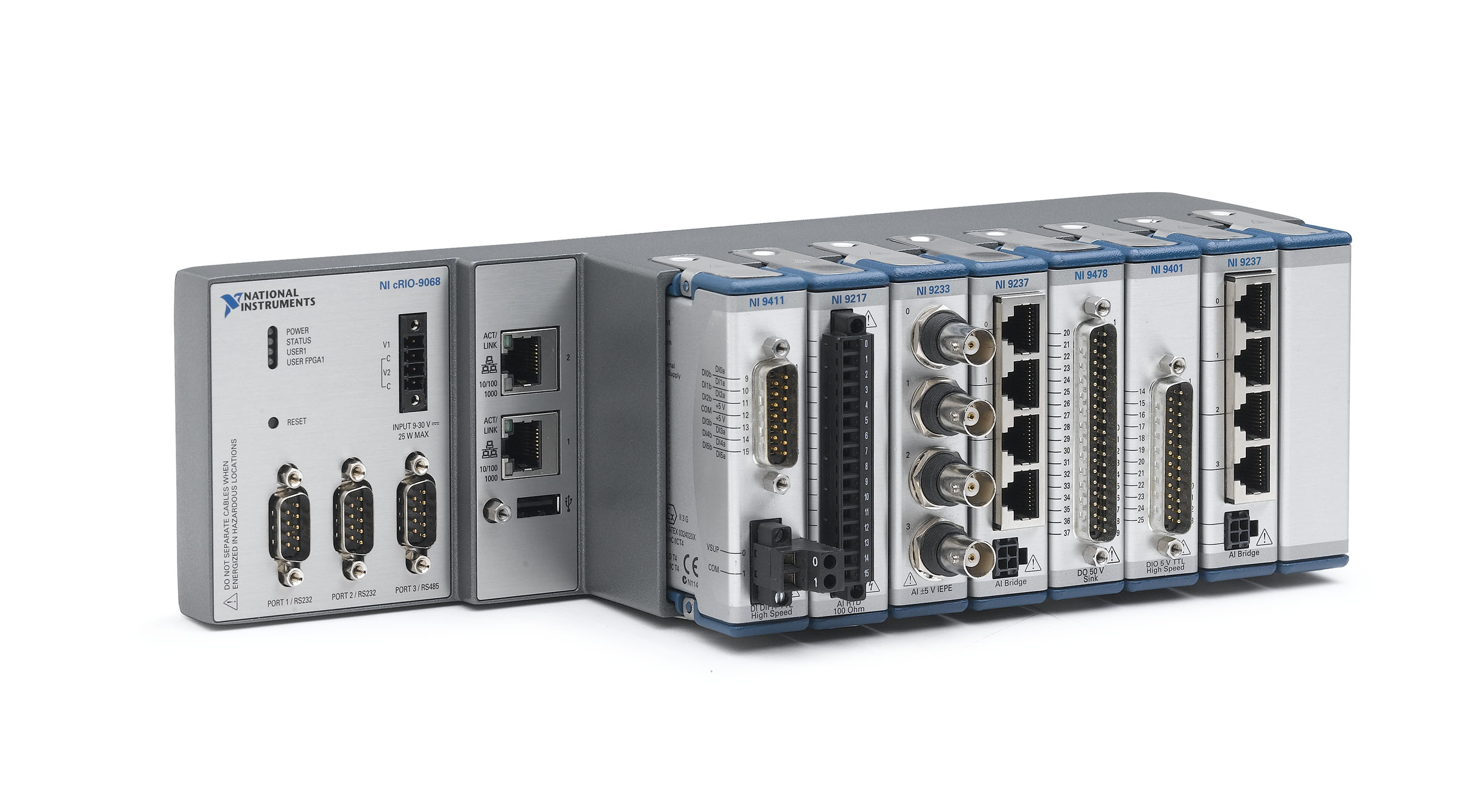 Frequently customer applications require a solution that can exist in a volitile environment while performing tasks and responding to inputs very rapidly and with precise timing in real time. In these cases an embedded processor is often the solution. Our engineers work with both off-the-shelf configurable hardware and also develop custom hardware using Field Programmable Gate Arrays (FPGAs) to tailor a data acquisition and control system to specific requirements. From process monitoring and control, to robotic automation, and more the combination of a real time processor and an FPGA provides tight closed loop control and ease of custimization.
An embedded processor is often at the heart of complex systems and can interact with the outside world through HMIs, PCs, serial communication, and many other communication protocols. Our engineers are adept at both providing the real-time control system, but also integrating it into existing infrastructure, implementing data logging and archiving, and providing a robust user experience for operators and administrators alike. The systems we provide are built so that they can address your needs today and scale to your needs in the future.
Contact us to see if an embedded system is right for your needs.